Our Power Washing Service Blackburn
If you need a professional power washing service in Blackburn then you have come to the right place! At JJL we offer a professional power washing service for both commercial and domestic customers in Blackburn and the nearby surrounding areas. Now let's first make one thing clear our power washing service isn't the same as pressure washing.
Many people (and even some professional firms) use the two terms interchangeably. But there are some significant differences between power washing and pressure washing. The good news is at JJL we offer both services.
But so, you fully understand the benefits we'll quickly outline the differences for you. Pressure washing is designed for cleaning and dislodging any dirt and grime from areas like pavements or walls.
While it's a very valuable service there will be many times that pressure washing won't offer enough cleaning power. This is why our power washing service can be so valuable as it can tackle even the toughest most stubborn stains.
Professional Power Washing
Our power washing Blackburn service uses heated water to dislodge and clean ever the most stubborn stains. Now, of course, power washing isn't simply about using heated water. You also need to use high-quality professional equipment.
At JJL we have a wide range of different power washers so we can use the most appropriate machine for the job. Our team also has the skills, training, and experience needed to ensure the power washer is being used correctly.
We even have a special van-mounted power washing service available as well! This uses a mounted boiler-system to clean large stubborn stains. So, whether it's power washing in Blackburn or pressure washing get in touch with the JJL team today.
We Clean, We Care, We Protect
We understand that your home or business means the world to you. That's why we only use the correct cleaning methods & equipment to complete a job, regardless of its size. We are a fully trained CHAS registered company who are fully insured to complete both domestic & commercial cleaning work.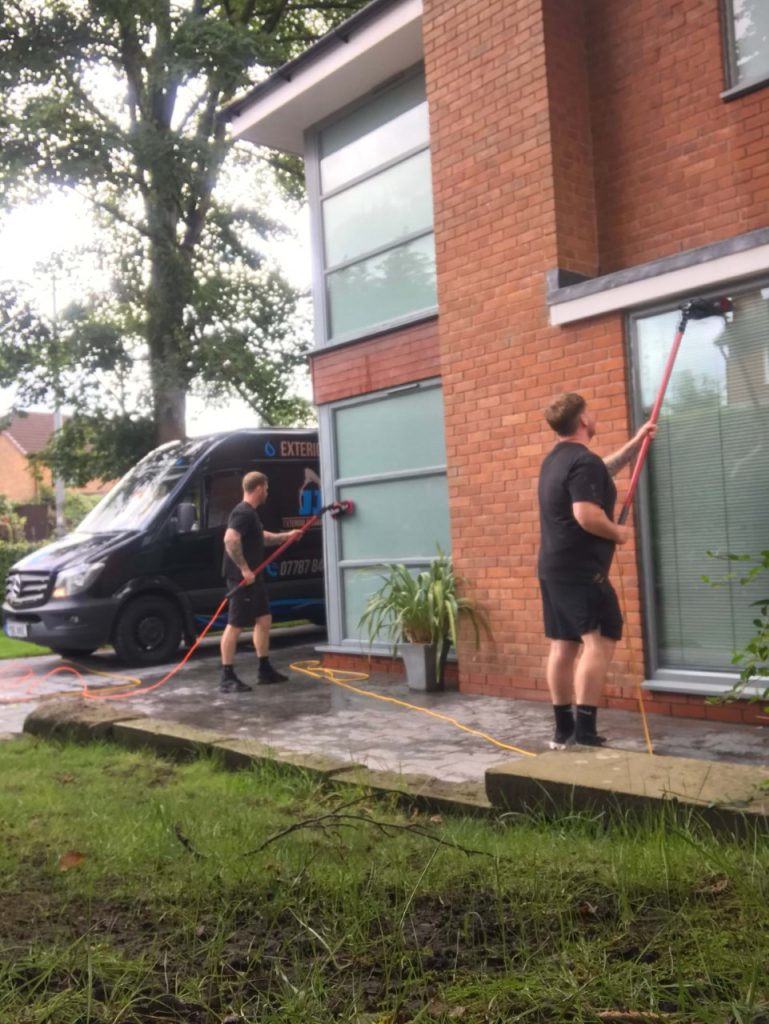 Our Professional Services Include
Professional Power Washing
Jet Washing Services
Driveway Cleaning
Decking & Patio Cleaning
Pattern Imprinted Cleaning
Sandstone Cleaning
Sand blasting
Moss and Algae Removal
UPVC Cleaning
Conservatory Roof Cleaning
Soft Washing Service
Torc & Doff steam cleaning
Commercial Window Cleaning
General Surface Cleaning
We Chase Perfection
We work 7 days a week to ensure that we can book you in on a date that works for you, your family or your business.